Luk Siu Fung 1976 ( Original TVB Version )

Cast List

Damian Lau Chung Yan - Luk Siu Fung aka The Four-Eyebrowed Swordsman.


Wong Yuen Sun - Sai Mun Chui Suet, an emotionless swordsman until he met his wife...


Cecilia Wong Hang Sau - Sheun Sau Ching, Sai Mun Chui Suet's wife.


Wong Wun Choi - Fa Moon Lau, an extraordinary blind man, buddy of Luk Siu Fung.


Adam Cheng - Yip Goo Sing, an emperor wannabe


Mary Hon Mah Lai - She played 2 characters: 1. Seung Gwoon Dan Fung and 2. Her cousin Seung Gwoon Fei Yin.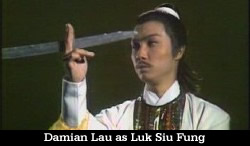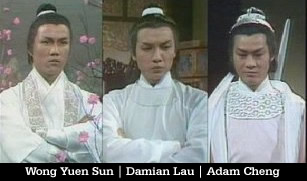 ---