Luk Siu Fung 1986 ( Re-Adapted TVB Version )

Cast List

Alex Man Chi Leung - Luk Siu Fung aka The Four-Eyebrowed Swordsman.


Austin Wai Tin Chi - Sai Mun Chui Suet


Mirta King Doi Yum - Sit Bing


Rebecca Chan Sau Chue - Jing Jing, the holy virgin.


Au yeung Jun Wah - Honest Monk


Bak Yan - Yuk Lor Saat


Lau Kong - ????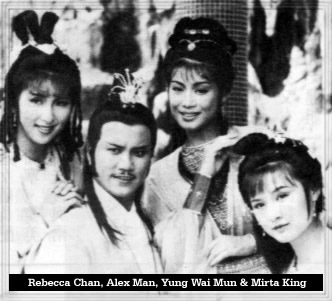 ---